Throughout the day, we will have entertainers and events for all ages.
We will have a variety of food trucks to purchase some amazing food.
Several of the truck will serve a menu item also featuring Kirby & Holloway Scrapple.
We will also have many small businesses featuring their products and services.
Support your local small business owners.


Come out and spend the afternoon with us.


Check back for more updates



2018 schedule:

12:00PM - 4:00PM Small Business Midway - Filled with companies offering information, products and services. Some items for sale at event.

12:00PM - 4:00PM Food Trucks open - Items for sale

12:00PM - 4:00PM Sugarhill Photography Photo Booth

12:00PM - 4:00PM Inflatable & Kid's Zone open
NEW This year Water gun game for prizes (small fee to play)


2:00 - 3:30PM Scrapple Recipe-Cook Off Judging, samples & Fan Favorite voting.
$10 for voting ballot to taste all available samples. (limited to the first 100 people registered)

12:30PM - 1:30PM Top Knotch Karate Demonstrations

12:00PM - 4:00PM Music

1:00 - 3:00PM Juggling Hoffman's show and face painting



Food Trucks/Vendors
Kona Ice Newark/Elkton
The company is a family-owned business serving tropical shaved ice from the most unique entertainment vehicle you'll ever see!
The Roaming Raven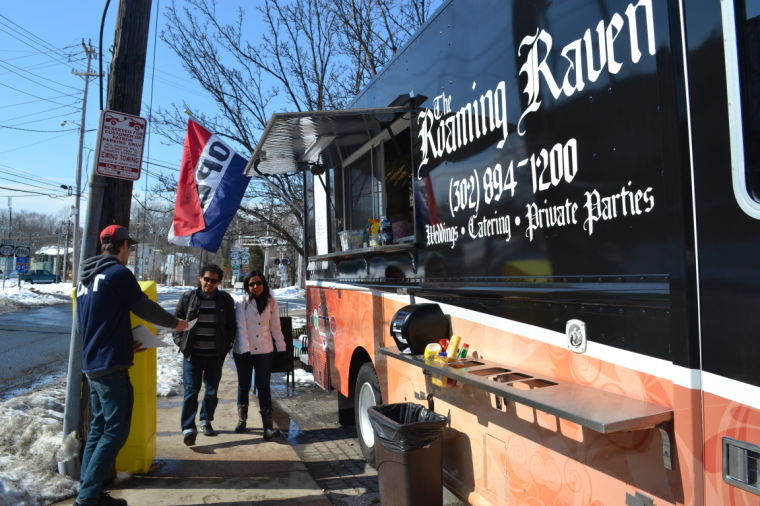 Great food from the Deer Park Food Truck
Dom's Pizza
Get Dom's NY Style Pizza slices - Cheese, Pepperoni or maybe even a Spicy Scrapple Pizza Slice
Anthony Covatta's Catered Cusine
A mobile Pop-Up Restaurant by Steak & Main Restaurant with all kinds of great food.
Other Activities
Juggling Hoffman's
This duo will entertain you with a show and then wandering through the Fun Fest throughout the day. They will also be doing some face painting.
Cars Challenge Obstacle Course
Join Lightening McQueen and his friends in this licensed Cars Challenge Obstacle Course. This awesome unit begins with a front-loading obstacle entrance taking participants through tunnels and pop-ups. This challenging obstacle course then leads to an exciting front-exiting climb and slide
5 in 1 bounce house with obstacles
The large interior jumping area offers a basketball hoop and both log and pop-up obstacles. This bouncy castle has a climb feature and a convenient exit slide
Water Gun fun to Win Prizes*
PLEASE NOTE: There is a fee to pay this game and have a chance to win some great prizes.
Shoot your water gun on the target for a chance to win.
Water Mister
Enjoy a light cool mist of water to cool down on a nice day.
Kid's Zone
Kids of all ages can try their luck with ring toss, bean bag toss, corn hole style and tip a troll games and they could even win small prizes.
Other Activities include:
Creative Travel & Delaware Small Business Chamber will have Fingerprinting kits (as limited supplies last)
Photo Booth from Sugarhill Photography
Roving entertainers
Top Notch Karate Studio Demonstration
Scrapple Recipe Cook-off 2-3pm
Scrapple Sandwiches for sale
Music
and MUCH MORE!